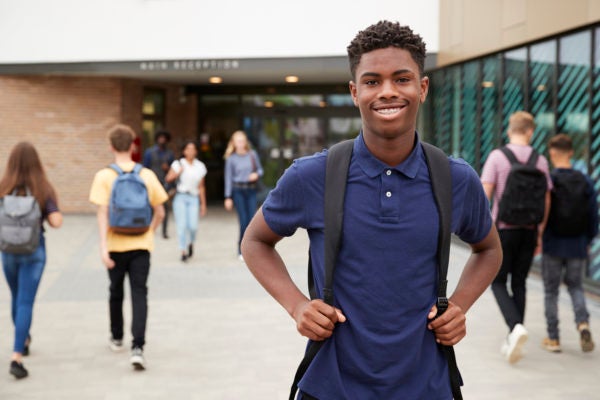 DGAA's virtual school program in Partbership with America Online High School offers quality, Internet-delivered online high school and middle school courses for students throughout the United States and internationally. Since 2004, America Online High School has enrolled over 36,000 students.
We are the most affordable, online high school in the United States, and thanks to Deo Gratias African American we are extending our reach to the entire African Continet, offering a quality online learning program for high school students. Examples of students participating in our programs are athletes, gifted, homeschoolers, actors, traditional, at-risk, remedial, and/or those experiencing problems in the traditional classroom.
What's Different About DGAA? We offer a better alternative to regular high school. The program accommodates all types of students. We tailor courses to be effective and user friendly in an online environment. High school and middle school classes are adapted to work in an online setting. We provide an excellent, well-rounded, proven curriculum. You receive the instruction you need to meet your educational goals. DGAA is fully accredited by leading agencies such as AdvancEd and SACS. AdvancED is the unified organization of the North Central Association Commission on Accreditation and School Improvement (NCA CASI) and the Southern Association of Colleges and Schools Council on Accreditation and School Improvement (SACS CASI).
We provide you with a fully-recognized diploma. You get a high school degree online from an accredited school. The degree is fully-recognized upon graduation.
Dual Diploma (International Students) at DGAA'
Over 500+ Online Courses
DGAA customizes our curriculum in order to meet each student's academic needs. We believe it is more productive for the curriculum to "fit" the student than trying to make the student "fit" a curriculum. To properly design a curriculum for you, it is necessary for us to have an understanding of the academic "level" the student has mastered in the core subjects